Dale County Homecoming News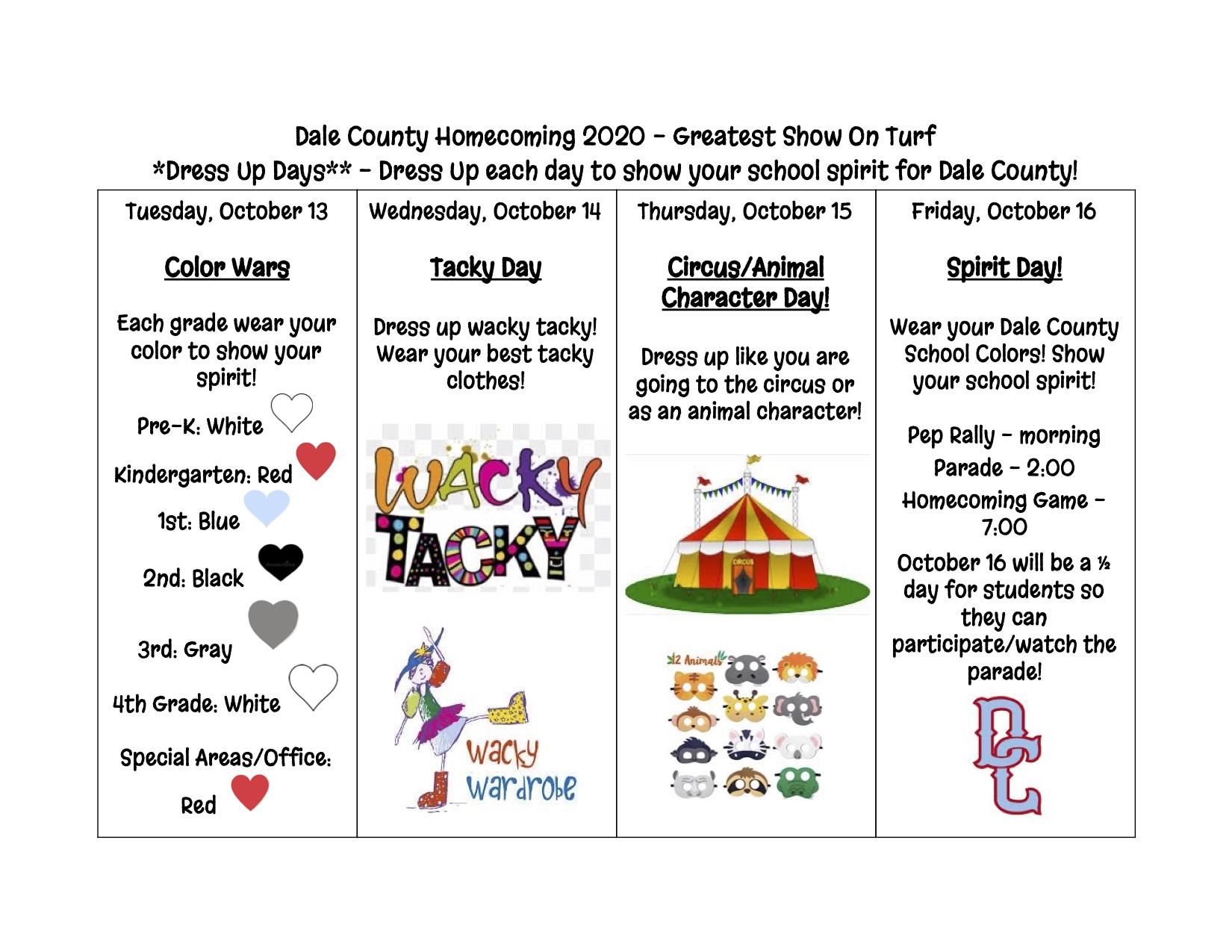 ---
Dale County Homecoming Week - October 13-16
Monday - No School (Fall Break)
Tuesday - Color Wars
Each grade level wears their color:
Pre-K - White
Kindergarten - Red
First Grade - Blue
Second Grade - Black
Third Grade - Gray
Fourth Grade - White
Special Areas/Office - Red
Wednesday - Tacky Day - Dress in your wacky tacky clothes!
Thursday - Animal Character/Circus Day - Dress like your favorite animal or circus attire!
Friday - School Spirit Day - Wear your Dale County Colors!
Traveling Pep Rally, Parade, Homecoming Game
*Students will go to school half day and then be dismissed!